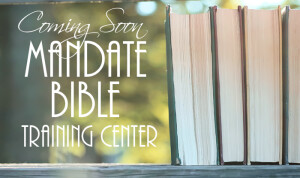 To Christian Pastors, Christian Believers and Christian Marketplace Leaders:
The success of any great church organization can be measured by the strength and number of its leaders. For any church to be able to successfully minister to its members and to reach out into the community to minister to the lost it takes dedicated volunteers, leaders, and staff. And the most effective members are those that have a strong foundation in Christ and the Word of God.
We would like to help train you and the members in your organization to become the leaders you need to take your ministry or business to a higher level. Our one-year Bible School is designed for those who wish to serve in their own churches, businesses and organization as exceptional employees, ministry volunteers, support staff, and even those who wish to eventually become ordained ministers. Our curriculum teaches foundational biblical principles that will equip students with a better understanding of their God-given gifts, effective leadership techniques, and much more.
Please share this website as needed to distribute to your employees, volunteers and potential church leaders. Help us to help you and your members achieve greater success and grow in the Lord by attending the Mandate Bible Training Center. Please feel free to contact us with any questions or to arrange a time to meet with prospective students at your church.
In all things be blessed,
Rev. Dwayne Wilson